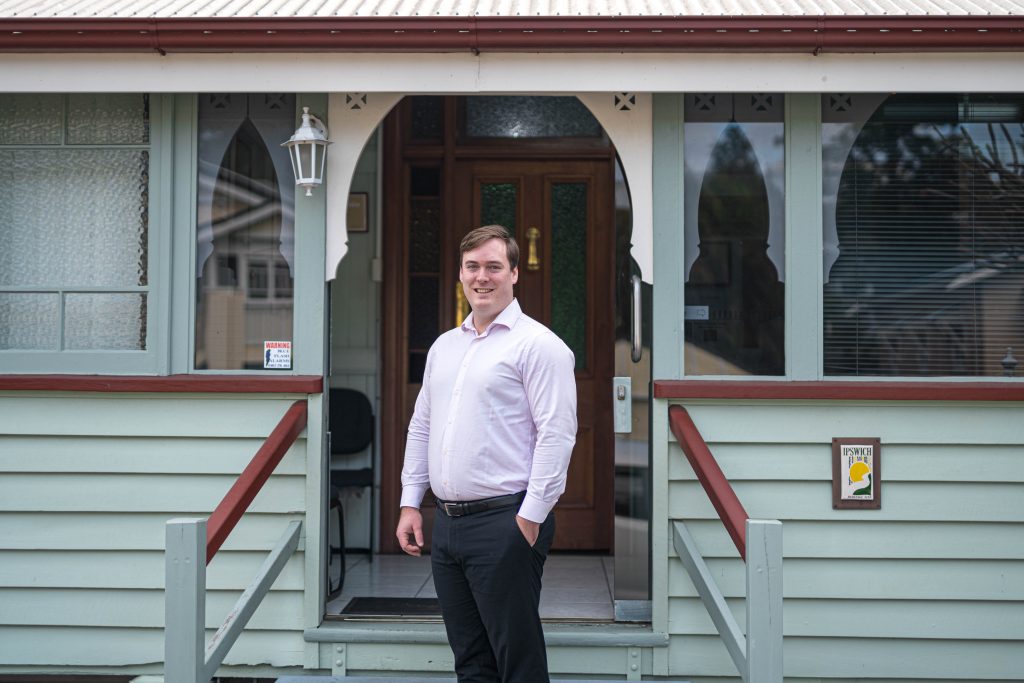 My name's Liam. I'm the Senior Town Planner here at Baird & Hayes, and my role is to work with the rest of the staff in the office to make sure that the development applications are running smoothly, and prepared and lodged on time.

I also work in general management as I'm one of the Partners at Baird & Hayes. I work with the rest of the team and make sure that they're all happy and okay on a day-to-day basis. Baird & Hayes is a great company for engaging with a whole range of staff as we all have to work closely on our projects, collaboration is key, so the friendly dynamic in our office makes the day a lot of fun.

Of course we link in with a whole range of other consultants that work at different companies as well. That's something I love most about my role, we're Surveyors and Town Planners internally, and then we deal with Engineers and Architects and Building and Construction Contractors to bring the project together. This just really adds to the diversity of the day. So that's the most important part I'd say of working here, being able to wear lots of hats, while keeping your eye on the outcomes your client needs.

I was born and raised here in Ipswich, my family home growing up was actually right across the road from the office. Because we lived so close, I spent a lot of time here on Roderick Street, and that family atmosphere is still a big deal at Baird & Hayes. You'll see kids artwork hanging up on my dad's (Peter Henry) wall, from myself and siblings, and I've started my own new collection from my daughter!

I went to school at Saint Edmund's College and now my two girls and my wife live here in Ipswich as well. So all my family are from Ipswich, and spending all my life here has made me quite passionate about the region. I believe it's a very interesting place to live and work, with a lifestyle like no other. Ipswich & surrounding regions like Somerset, Scenic Rim, Lockyer Valley, Toowoomba and Southern Downs are so different to areas like Brisbane, Gold Coast and Sunshine Coast.

We have a very diverse residential & business community, ranging from rural type enterprises all the way through to urban and rural living and other different types of residential settings including small lots to large lots and multiple residential as well.

Ipswich is very different to the high-density settings in Brisbane and the Gold Coast. And that's the thing I like most about this region is the diversity in the residential areas and business types and it still very much feels like a (big) town. I especially like to work with different business owners and different people who have created the right enterprises to suit this rural-urban / peri-urban setting.
I would say that as a consultant I am able to represent this region best, as I'm quite passionate, particularly for this area, and the people here. Also, because I was born as a local, I tend to advocate quite strongly for people who live and work in the region. I believe I have the same sort of desires and passion and motivation for this community, and a real understanding of the town planning environment in Ipswich and regional areas like Somerset, Scenic Rim, Lockyer Valley, Toowoomba and the Southern Downs.
We will see a lot of growth in these regional areas including Ipswich as we head into the next ten years, and I am delighted to be working on so many varied projects that will see our region grow. Please reach out if you need any assistance with your Town Planning or Surveying needs, and I am happy to sit down and provide advice on your project.